· Returns and Defects
All sales are final. In the event of a factory defect or incorrect item, we will offer an exchange or store credit at our discretion. Refunds are not permitted. Please note that we generally will not allow a return on orders considered correctly filled. Should we ever authoriza a return on an item, a 25% re-stocking fee will apply. Damages that occur in transit are the responsibility of the shipping carrier. Should a package arrive with visible damage, pleae be sure to indicate this to the carrier agent or delivery person. This damage will then be noted in the records of delivery.


Please check your order immediately upon receipt. All claims for shortages, defects, or non-conforming goods must be made in writing by theBuyer within three (3) days of receipt of the gooods. No claims made after the expireation of such period will be allowed. No returns for any reason may be made after fifteen (15) days


For all returns, the Buyer must obtain a written return authorization from Arista Flag Corporation. All items must be returned to us in original packing materials. Cost of shipping returned items is the responsibility of the customer.


"Stock Items" - Please note that the word "Stock" refers to standared specifications or construction and is not to be construed as meaning "on the shelf". This is an important difference in meaning as most of the items we prodce are manufactured as ordered according to the specifics of that individual order. We suggest you double-check your ordr for accuracy prior to placing the order.



"Fabric Orders" - Please note that orders for fabric must be accepted, prepared and cut, and processed. This can take from one to several days. Shipping transit time is in addition to this. If you choose an expedited shipping method, in order to speed up transit time between our location and yours, acceptance, preparation and proecessing time must be added when calculation total time need for you to receive your order in hand.

Important Statement About Canceling An Order:

Payment is required prior to shipping any item. This means that if an item has been shipped, it has already been processed for payment and that the payment has been secured. If you have paid by credit card, this means that your card has been charged. Please note that once items have been shipped, the order cannot be canceled. Please note that once fabric, cut goods and accessories have been cut and prepared for packaging, the order cannot be canceled.

Further: Not withstanding factory defect or incorrect item, when properly notified within five (5) days time limitation, all flag and banner accessories, including stands, poles, general accessories, etc. cannot be returned.
Some products may be availale in limited quantitites. In the event that a product is temporarily unavailable or available in limited quantitites, we will contact you to suggest a substitution of a similar product of equal or higher quality.
Payment Method - Checks or Money Orders

If you pay by check or money order, you must submit payment by mail. Checks or money orders musbe be payable to Arista Flag Corporation.

If you pay by check or money order, we must receive payment within 10 days or your order will be canceled. We will ship your order when full payment has been processed. Checks must clear your bank before items are released.
Arista Flag Corporation has a business presence in New York State.

As a result, we are required by law to charge sales tax on any orders

shippedwithin New York State.

No sales tax will be applied on orders outside New York State.
Shipping

We take pride in our fast efficient service. Most orders will be shipped within 2-5 days of receipt of order. Our standard shipping method is FedEx Ground. Orders shipped via FedEx Ground should arrive within 1-7 business days after shipping. See note about ordering and shipping time below.

We will ship by air only if you so authorizw (contact us for special shipping arrangements). We cannot, however, guarantee the time of delivery since this is beyond our control and is the responsibility of the transportation company. All items are FOB point of shipment.

Delivery of the goods by Arista Flag Corporation to the shipping carrier at the point of origin shall constitute delivery of the goods. All claims and allowances for damage to the merchandise during transit must be filed and presented to the shipping carrier by the Buyer.

Ordering and Shipping Time: We require time to accept, prepare and process an order. This is independent from actual shipping transit time. When you select a shipping mehtod, you are also selecting a transit time. Remember to allow for the acceptance, preparation and pocessing time, in addition to the transit time, when factoring the total time to receive your order.

If, for example, you pay for FedEx 3-Day Select, you are paying for the transit time of 3 days from time when we consign the order to the FedEx carrier. Order acceptance, preparation and processing time must be added to this transit time to figure total time for you to receive the order.

If you have questions about this, call us. If you have a specific time of need, consult with us to determine what would be the best transit method for ou and to estimate total time required for you to actually receive the order in hand.
Payment Method - Payment by Credit Card

You may pay by credit card. Your credit card will be charged in most instances when your order is placed, before any yardage is cut or special orders processed. Visa, MasterCard, Discover and American Express is available.

Paying for your order with a credit card is the fastest way for us to process, assemble and ship your order.
Contact us via phone or email for direct response on the status of orders, billing, accounts receivable, statements, or other items.
We respect your privacy. Any and all information collected on this site will be kept strictly confidential and will not be sold, disclosed to thir parties or re-used without your permission. Any information you give to us will be held with care and will not be used in ways that you have not consented to.
All orders are subject to acceptance. We reserve the right to make product information and pricing changes without notice. The amount you will be charged is the price shown on the day that you place your order, plus shipping charges.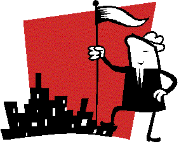 Full

Terms of Sale -- Payment Methods, Ordering Information, Privacy Policy